Our Heritage – How We Got Our Name
Flight Systems started over 40 years ago developing and producing then "state-of-the-art" electronic controls used in the aerospace program.
Our equipment flew aboard Apollo 11 when Neil Armstrong was the first man to set foot on the moon, Apollo 17 with Gene Cernan and the Lunar Rover, and several later Skylab missions.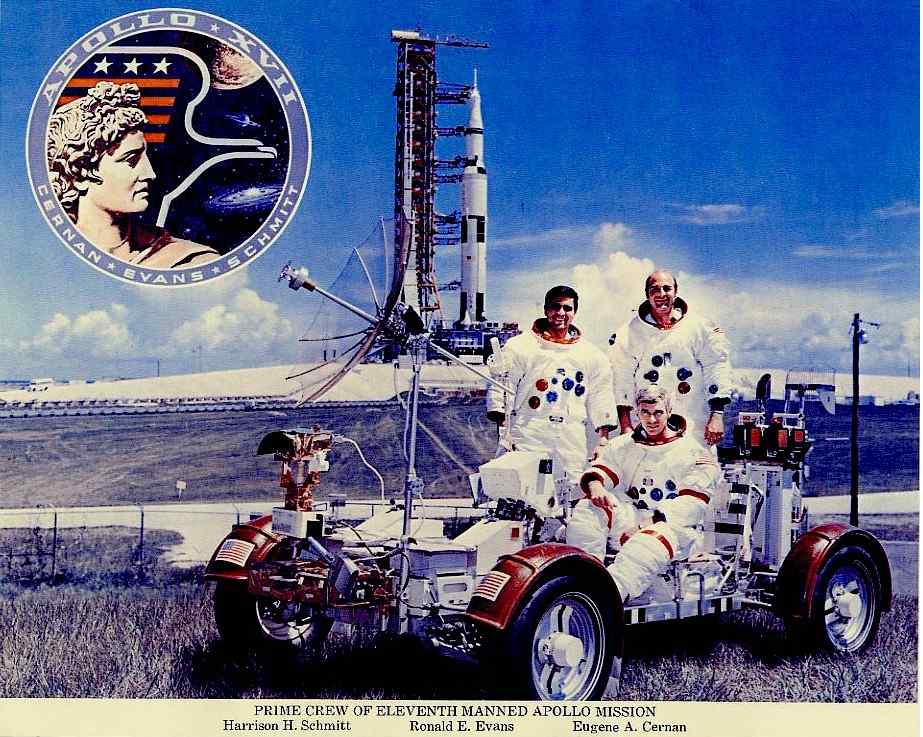 1970 – Launched forklift solid state control services and spare parts, now a separate organization – www.fsip.biz
1972 – Received Fairchild Quality Award for Skylab
1973 – Received U.S. Government Defense Electronics Award for Quality and On-Time Deliver
1978 – Began servicing generator controls for dealers servicing Publix and Winn Dixie supermarkets
1980 – First installation of the Engine Saver® in Palabora mines in South Africa
1982 – Began servicing automotive electronics - now a separate organization - www.fseg.net
1985 – Earned American Bureau of Shipping (ABS) Certification for the Engine Saver.®
1988 – Received a contract to remanufacture Chrysler vehicle electronics
1991 – Received the first of seven Chrysler Outstanding Supplier Awards for quality and delivery.
1993 – Received U.S. General Services Administration approval for our generator regulator controls
1997 – Earned QS-9000 Quality Certification
2002 – Earned ISO14001 Environmental Certification
2003 – Earned TS16949 World Standard for Quality Certification
2013 – Moved operations from Lewisberry, PA facility to Mechanicsburg, PA
2018 – 50th anniversary of Flight Systems Inc.
Our Products and Services
For over 30 years we have supplied new replacement parts and rebuilt electronic controls for all types of gen sets. That includes regulators, start/stop controls, automatic switching controllers and engine monitors. We are the largest and longest established independent rebuilders of Generator Controls and we are proud of it.
We offer dealers toll-free technical assistance on Onan®, Kohler®, ASCO®, and Generac® gen set and ATS control applications – 800-403-3728 (8am-4:00pm, ET, M-F) or via e-mail at Dealer/Professional Inquiry.
NEW!

In January of 2013 we moved our operations from Lewisberry, Pennsylvania to Mechanicsburg, Pennsylvania. Come visit us at our new facility:
207 Hempt Road Mechanicsburg, PA 17050
! Our new plant provides us with room to expand our control board repair and replacement services.
For over 25 years we've supplied controls that protect engines by detecting problems caused by oversight, abuse, neglect, overwork and normal wear & tear. Our Engine Saver© has many hundreds of satisfied users who have saved thousands – in some cases hundreds of thousands of dollars – because the Engine Saver did its job and prevented a small developing problem from causing consequential engine damage and lost productivity.

In Memory of Bob Shaffner
Chairman/CEO 1937 - 2012
In 1968 Bob Shaffner and Robert York co-founded Flight Systems Inc. in Mechanicsburg, PA. The company's earliest products included communications relays, and as an approved NASA supplier Flight Systems' equipment flew on the Apollo and Skylab missions.
Throughout the years, Flight Systems has ventured into many areas of electronic controls including those used in forklifts and other electric vehicles, generators, and monitoring/protection for industrial and marine diesel engines. Other successful ventures over the years include an architectural steel fabricating company and cable TV and internet service.

Customer Service – Meet our People
Match a face to a voice or e-mail
Although you can communicate and order from Flight Systems electronically, when you phone us, your call is answered by a person not a computer! Here are some of the customer service folks you'll talk to:
Flight Systems Factory Representatives
Asia
Thailand
Daven Co. Ltd
126/43 Soi Wat Ku
Chang Wattana Rd
Pakkred Notaburi 11120 Thailand
Tel +66 2 964 0878
Fax +66 2 964 0879
Australia
Norman G. Clark

Tel +61 3 9450 8200
Fax +61 3 9450 8222
Installing Distributors for Flight Systems Highway, Marine, and Industrial Controls
International
(If no distributor listed for a particular global region, please contact FSHQ)
Australia
Norman G. Clark (A/Asia) Pty. LTD
P.O. Box 281
West Heidelberg,
Victoria 3081 Australia
Tel: (01161) 3 9457 5833
Fax: (01161) 3 9457 5781
Contact: Rob Clark
Website: http://www.ngclark.com.au
Thailand
Daven Co. LTD
126/43 Soi Wat Ku
Chang Wattana Rd
Pakkred Notaburi 11120 Thailand
Tel: 66 2 964 0878
Fax: 66 2 964 0879
Contact: Pote Pasoog daven@ji-net.com

Flight System Testimonials
About our CruisAir Service and Support
I recently purchased a SMK II key pad from your company for the air conditioner in my boat. Long story short my original key pad was not bad. Flight Systems was good enough to allow me to return the part I did not need. Not only that, but your service tech Dan Wellner, identified the correct part to fix my A/C unit AND even gave me the name of the part and the part number so I could buy the correct part and stop blindly throwing parts at my A/C unit. I installed the part and my A/C is working perfectly. In time where customer service is virtually non-existent, it was very refreshing to deal with a company whose employees really know the products they service and sell parts for...
-Tom Pawlik
About our Replacement Generator Controls
Onan or Flight Systems being your best sources for a replacement with my preference being Flight Systems, better quality part at a better price with a better warranty...
-forums.goodsamclub.com
About our Model 540 Standby Engine Controller
Chuck P and I wired up a Flight Systems 540 controller and your voltage regulator on his Onan generator last week. After we wired the new parts into his controller, ALL the bird nest of wires was gone. Just a few wires and I mean it looks nice, runs fine and is perfect. Chuck and I just sat there sitting side by side and stared at it all wired in with big grins on our faces. Speechless....
About our Generator Controls Rebuilding Service
I sent Flight Systems a couple of regulators that no one else would even look at and they repaired both of them. Their prices were more than fair and their service and turn around time was excellent.
-Danny T.
About our Replacement Generator Controls
Just wanting to let you know how pleased I am with the engine controller that I purchased for my Onan generator. I bought a replacement for my OEM board two years ago, ran it thru some pretty tough tests and I liked how it performed. However, on October 4, 2006 we had the strongest electrical storm (a test that I couldn't simulate) since my OEM board replacement and your replacement 300-0681/82 board came out just fine!
I am impressed with the performance of the 681/82 board and have recommended your products to many others in the engine/generator business since installing your product in my genset. Great Product and exceptional support! Keep up the good work. My engine controller and the spare that I have are 2 of the first five boards made by Flight Systems and I am pleased to have had the chance to work with Tom field testing these retrofit boards.Thanks for Your help,
-Terry T.
The control board is better on start up than my generator ever ran, even when brand new 10 years ago. Slick sticks restored the contactor rings like new. My generator is perfect again, thanks to your great products and outstanding technical support.
Most pleased I've been with an internet supplier in ages.
About our Generator Controls Rebuilding Service
Your rebuild department has always given me top notch service and has never let me down on any board. For that I want to thank you and my customer's thank you.
-Rodney H.
Just a short note to tell you how much I appreciate the work that Flight Systems has done for me over a number of years. I have sent many different boards for primarily Onan, Kohler and Generac units to you for repair.
Each and every one of the people I have dealt with have been so very professional in their work. They have always done exactly what I have requested of them. I worked for Onan Corp. for 27 years and Imust say I have had better performance on boards you have sent me than some new ones they have sent. Flight Systems has never sent me a defective board.
Please extend to your associates my appreciation for a job well done. It appears to me you have a fine organization there at Flight Systems and you have every reason to be proud of the team.
-Jim H.
About our Model 348 Universal Regulator
The construction of your dual 348 Regulator looks superb - I like how you potted the switch contacts. I can't imagine it ever giving trouble. It does a great job, as I've said before; I think this one stays more stabile through A/C cycles than the old Onan regulator. I probably have 75 hours on the dual setup now - no problems. It looks good in the box. This week I've been in New Orleans for Fox News Channel for Katrina anniversary stuff - your regulator fed Greta Van Susteren's show live Monday night, and Geraldo's show Tuesday, among others. Thanks!!
-Chris K.
About our Model 325 Generator Exercise Monitor
The G.E.M. is a well-designed product that works perfectly with our system! We'll be installing these at all our store locations!
About our RV Generator Troubleshooting Guide
I just down loaded your RV Generator Trouble shooting guide. It has the answers I was looking for. Again thanks,
-Joe