This form MUST be completed and attached with any return.
Ship To:
Flight Systems, Inc
207 Hempt Road
Mechanicsburg, PA 17050
USA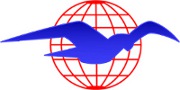 Notes:
Return Policy: Unwanted items may be returned within 30 days of the original purchase date. Refund/credit issued will be subject to a 25% per item restocking/re-test fee as long as unit is in new, undamaged condition. (Some exceptions may apply) Shipping charges are not refundable. Please click here for more information on return conditions.
Warranty Policy: Flight Systems' manufactured products are warranted against defects in materials and workmanship for a period of two years from the date of shipment. (Distributed products and repaired items warranty is one year) This warranty does not cover damage caused by external problems, natural events, operation outside of ratings, misapplication or abuse. Flight Systems is not responsible for consequential damage to property or other equipment, loss of use, spoilage of product, labor or travel costs, or injury to personnel as a result of its use. Warranty service is limited to repair or replacement of product that we determine is defective, otherwise our standard repair rates will apply.
Items sent to Flight Systems Inc. for test and/or repair will be held for a period of six months from the date received. The items will be discarded if there has been no response from our attempts to contact the sender.